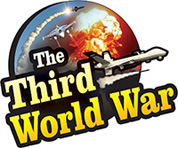 Tokyo: A vast war exercise involving two aircraft carriers – the USS Ronald Reagan and the USS John C Stennis, ten warships, 150 fighter jets and twelve thousand personnel has commenced in the Philippines Sea. The exercise being held close to the marine region over which China claims its authority is a stern warning to the country. A few hours before the activity began, the US National Security Advisor, John Bolton had lashed out over China saying that China's bullying in the South China Sea would not be tolerated.
The two aircraft carriers that are a part of the US' 7th Fleet currently based in Japan would be participating in the war exercises for the next two days. It was aimed to cover marine as well as air exercises. 'The Indo-Pacific sector is free and open for freight movement. It has been proved by the two US aircraft carrier strike groups,' Vice Admiral Phillip Sawyer, 7th fleet commander, clarified.
Vice Admiral Sawyer said, 'The US Navy has provided security for the stability and boost of the region over the last decade. The warfare drills will send out the message that the US navy would continue to do so in the future as well.' At the same time, US Commander Sawyer said that due to the drills it had been proved beyond doubt that the US warships and fighter jets are free to travel through any sector while confidently remaining within the framework of international rules.
Since the last few months, tensions have escalated tremendously between the United States and China on the political, economic and military fronts. The United States should avoid the Cold War mentality, criticised China. US Vice President Mike Pence had warned China that if it wished to avoid a Cold War, it should accede to the demands of the United States. Also, the United States had declared that the US naval ships patrolling in the South China Sea would not be stopped.
Within a few hours of the announcement, vast warfare drills were initiated in the Philippines Sea. The USS Reagan had held a similar war exercise of such expanse with the Japanese navy about a week ago.
In the last year, the United States had held massive war exercises involving three aircraft carriers in the Korean waters as well. The war drills were held then to reprimand North Korea, who was carrying out nuclear and missile tests.