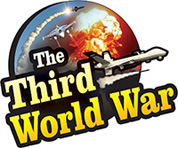 Washington: Cecilia Malmstrom, the European Commissioner for Trade issued a stern warning to the United States, 'If US President Donald Trump imposes taxes on European cars, Europe will retaliate with equivalent taxes. Europe will try to maintain the trade balance by targeting various US sectors. We are ready with the list of US goods and we hope we will not need to implement it.'
European Commissioner for Trade, Malmstrom met the chief US trade representative Robert Lighthizer on Wednesday, in the United States. There were discussions on the threat issued by President Trump regarding action against the European Union as well as on the measures that could be taken to avoid a trade imbalance. The European Union has taken an aggressive stance against the threats by President Trump and has prepared for an equivalent retaliation. The European Trade Commissioner maintained the same tone while pointing out that both sides will be affected by the actions of the United States.
Last year, the European Union exported cars worth $ 40 billion to the United States. The European groups said that the European automobile manufacturers have produced more than 2.9 million cars at their facilities in the United States. Based on this statistic, if President Trump decides to realise the threat to impose tax on European cars, trade of more than $ 50 million will be affected.
US President Trump had warned six months ago, "For the last so many decades Europe has taken advantage of the United States but it will not be tolerated henceforth. If the European Union does not respond appropriately, the United States will not trade with Europe." At the same time, he also accused that selling US products in Europe is becoming a difficult matter. Saying that he was willing to take an extreme stand to safeguard the US interests, President Trump threatened to impose a tax of 25% on European cars.
President Trump openly declared trade wars against China and Canada imposing huge taxes on goods imported from these countries. These US taxes have taken a major toll on the Chinese economy and the picture is that the country is making frantic efforts for a compromise. Canada has successfully arrived at a compromise with the United States and a bilateral trade agreement was signed between the two countries, two weeks ago. Therefore, the general belief is that President Trump will not soften his stand, while going into a trade war with Europe.