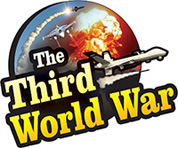 Washington: President Donald Trump claimed that both North Korea as well as the United States want the meeting scheduled for 12th June to happen, and said that there are chances that the meeting might take place. Only two days ago, President Trump had sent a letter to Kim Jong-un informing that the meeting had been cancelled. Hence, this turnaround by Trump within a mere 48 hours has taken the world by surprise. It is reported that in view of this announcement, the North Korean Dictator Kim Jong-un had a meeting with the South Korean President on Saturday.
President Donald Trump indicated a meeting with North Korean Dictator Kim Jong-un may take place saying, 'We are in discussion with North Korea. The outcome of the discussions will soon be visible. North Korea is willing to have the meeting, so is the United States. If the meeting does happen, it can still take place in Singapore on the 12th of June'. Trump gave this information while talking to the reporters outside the White House.
In a tweet thereafter, Trump confirmed the new developments regarding the meeting with North Korea. He said in the tweet that there were positive discussions with North Korea about the potential meeting on 12th of June in Singapore. The US President further said that if need be, the period of the meeting can be extended.
This sudden turnaround by President Trump in a period of 48 hours has surprised everyone. On Thursday, the US President had published a letter saying that the meeting with North Korean Dictator Kim Jong-un was cancelled. He had also claimed in the letter that North Korea had missed a historical opportunity with this cancellation. At the same time, he had said in the letter that if a meeting has to be scheduled again, Kim Jong-un could contact President Trump.
Following this, the media had claimed that the cancellation of the Trump-Kim summit was due to the Chinese position and the change in Kim Jong-un's language was a result of it. As per claims made by officials as well as analysts, the Chinese rulers fear that if North and South Koreas are unified, China will lose its influence in the region and for this reason it is making efforts against the possible meeting between the United States and North Korea.
But the US President has shocked the world by declaring that the meeting might take place. Kim Eui-kyeom, the South Korean spokesman has welcomed the statement made by Trump and has said that they were keeping an eye on the developments. Some media reports have criticised this meeting saying that such statements by Trump has turned the meeting between the United States and North Korea into a 'farce'.
Meanwhile, North Korean Dictator Kim Jong-un met with the South Korean President Moon Jae-in in the Demilitarised Zone on Saturday. This is the second meeting between the two leaders in this month.