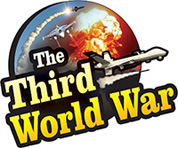 Washington/Beijing: US Attorney General Jeff Sessions lashed out against China in stern words while announcing the new action against the Chinese trade malpractices 'China which is a developed country, has to decide whether it wants to be known as a trusted partner at the international level or as a corrupt government run on scams, thefts and force. China has derived huge profits from the international trade. But now it is time China stops cheating others.' While the Chinese President is trying to open a dialogue with the US President over the issue of the trade war, the United seems to have delivered an appropriate message to the Chinese government using this new weapon.
US President Trump has consistently targeted the Chinese trade methods and malpractices since the time of presidential campaigning. In one of his speeches he had called China a dacoit country that keeps stealing the US wealth. He had warned the China will not be spared if he came to power.
President Trump has consistently targeted China over the trade issues since the last one and a half years and has initiated a spate of actions against it. Trump who has imposed taxes on Chinese goods worth USD 250 billion has also substantially restrained the activities of the Chinese companies in the United States.
The communist government in China has become restless because of the aggressive anti-Chinese stance and frantic efforts are being made to start trade with the United States. As a part of these efforts Chinese President Xi Jinping had telephonic discussion with US President Trump on Thursday. The Chinese media are claiming the discussions were positive. President Trump also said in his reaction that it was a good discussion with the Chinese President and China is interested in the agreement.But he also clarified that it does not mean that the taxes will not be imposed against China because of these talks for an agreement.
While the US President is issuing this warning, the Trump administration has pulled out a new weapon against China. The US Attorney General Jeff Sessions announced a new scheme named 'China Initiative' during a press conference, which envisages controlling the Chinese trade related thefts, its interference in other sectors and stop its increasing investment in the factors related to the security of the United States. The stress will be on the action against the Chinese trade related thefts and care has been taken in the new scheme, that help will be available from the other US departments for this purpose.
Sessions clarified, at the same time, the China Initiative will play a major role in stopping the Chinese efforts to influence the US leaders and people and fight the current threats for the US economy. He also issued a stern warning that the previous US administrations have tolerated the Chinese misbehaviour but President Trump and his administration will not tolerate any anti-United States activities.