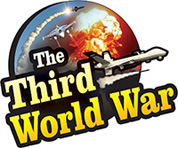 Canberra: Given the Chinese interference in the Asia-Pacific region, Australia has announced an ambitious scheme named 'Step Up To Pacific'. Under the scheme, independent financial institutions would be built to provide financial assistance to the countries in the Pacific Ocean region, and a provision of $3 billion has been made for the purpose. Prime Minister Scott Morrison seems to have delivered a new shock to China with the announcement while the Australian Minister for Foreign Affairs Marise Payne was on her China visit.
Since the last few months, Australia has consistently taken an anti-China stance and has openly opposed the country's interference in the South China Sea and the Pacific regions. The Australian government has raised strong objections over China's attempts to increase its influence in the country and also an independent law has also been passed against it. Even though China and Australia are leading bilateral trade partners, the tensions between them seem to be consistently festering in recent times.
China had taken steps to reduce the tensions after it entered a trade war with the United States and had indicated holding talks with Australia. Although Australia had replied positively to the proposal, they clarified that the stance regarding China would not be changed. Australian Prime Minister Scott Morrison, while giving information about the 'Step Up To Pacific' scheme, said that it was an attempt to open a new chapter in the relations with the Pacific family.
An independent financial institution called the 'Australian Infrastructure Financing Facility' has been set up under the 'Step Up To Pacific' scheme to provide financial aid to the countries in the Pacific. The funding for the energy, communications and transport sector projects being built in the Pacific nations would be provided aid through the institution. Moreover, assistance will be provided to the Australian companies and industries in the Pacific region through Australia's AFIC agency.
A separate military unit, which has been assigned responsibilities for training as even for peacekeeping in the region will also be set up for the Pacific countries.Additional envoys have been appointed to strengthen the ties with the countries in the Pacific region as well. Prime Minister Morrison stated that the Australian warships would pay a goodwill visit to the Pacific countries on a regular basis.
Over the last few years, China is trying to increase its dominance in the Pacific region through its One Belt One Road scheme. The United States, Japan, Australia and India have begun strong efforts to restrict the ambitious Chinese plan. India has started assisting the countries in Southeast Asia through its 'Act East Policy'. Whereas, the United States, Japan and Australia have announced in a joint statement that an independent undertaking will be initiated for investments as well as for the infrastructure projects in the countries from the Asia-Pacific region.