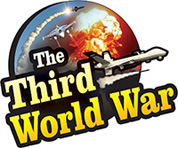 New York: – Iranian Foreign Minister Javad Zarif severely criticised that, 'The United States is insulting millions of people world over by moving their embassy to Jerusalem'. Foreign Minister Zarif also accused that this decision by the US is a gross violation of the international laws.
Iranian Foreign Minister, Zarif is currently on his US visit to attend a UN meeting. Before attending the meeting, the Iranian Foreign Minister severely criticised President Trump's decisions. Zarif said that this included the US President's announcement regarding Jerusalem.
The Iranian Foreign Minister claimed at this time that the decision to shift the United States embassy to Jerusalem is an insult to millions of people in the world. The Iranian Foreign Minister also expressed a possibility of conflict being triggered between the United States and Iran in the next month, as a result of such activities in Jerusalem .
All of this could have been avoided if the United States had taken some good decisions and adopted a fair foreign policy. But now the US alone will be responsible for the sequence of events in the Gulf, warned the Iranian Foreign Minister. The Iranian Foreign Minister claimed that he would be raising the same issue in the United Nations meeting.
The United States President, Trump had announced that Jerusalem is the historical capital of Israel. Last year, on 6th December, he also announced that the United States embassy will soon be moved to Jerusalem from Tel Aviv. Although President Trump did not announce a timeline for this move, it was said that the process is expected to be completed by May this year.
14th May being the Israeli Independence Day, the US and Israeli analysts and also the media are claiming that the United States will shift the embassy on this auspicious day. On the occasion of the Israeli Independence Day, a United States delegation will be held in Israel, which will include President Trump's daughter 'Ivanka' and son-in-law 'Jared Kushner'.