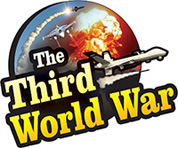 Moscow/Damascus: – Russia seems to have expedited its military movements to respond to the US, the UK and France attacks on Syria. A report was published last week about Russia sending two additional warships and weapons supplies to Syria. Russia has followed it up by sending two more destroyers to Syria. These new movements indicate that Russia has kept open the option for a military action.
It is reported that Russia has sent two destroyers '868 Pytlivy' and '870 Smetlivy'' for deployment in the Syrian naval base at Tartus port. Pytlivy is a 3300 tonnes 'M class Guided Missile' destroyer renowned for its 'Anti-Submarine Warfare'. There are 40 additional anti-aircraft missiles installed on this destroyer. The Smetlivy a 'Kashin Class' destroyer has 'Guided Cruise Missiles' installed and has the capability of shooting down a fighter jet.
Russia has deployed more than 10,000 soldiers in Syria and they are stationed at the Tartus and Khmeimim defence bases. Besides these, the advanced air defence systems S-400, S-300, warships, submarines and destroyers also have been deployed. Following this, Russia has sent two warships to Syria last week. A large quantity of arms also has been sent with these warships. The equipment sent aboard these warships namely, 'Project 117 Alligator Class' and 'Ro Ro Alexander Tkachenko', include tanks, armed vehicles, high speed patrol boats and 'ID Radar'.
Russia announced a supply of additional defence aid to Syria after the joint attack by the UK-France-US, and this includes the advanced S-300 missile defence system.