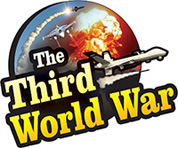 Baghdad: – 'We are declaring a war against the evil principle of democracy and the people who follow this ideology' – this threat issued by the 'Al Qaeda' chief 'Al Musab Al Zarqawi' before the elections in Iraq in January 2005, has become a controversial topic of discussion once again. The terrorist organisation 'IS' has reiterated the threat in view of the elections to be held next month in Iraq and has warned that they will disrupt the elections.
After the success against the 'IS' in the last four years, elections are being held in Iraq and 7000 candidates have filed nominations for 329 seats. The candidates have started campaigning for the elections and the voting will be held on 12th of May. Even before the start of the campaign, 'IS' has threatened to disrupt the elections and has started attacking the candidates and the political party offices.
In the threat published, 'IS' has accused that the candidates are using religion and God in their campaign and projecting an image that it is a religious duty to vote. This practice has been severely criticized by the 'IS' and there are also claims of attacks being carried out to disrupt the election process.
'IS' said that they have attacked Political parties and candidates in the Anbar, Kirkuk and Diyala regions in the last 10 days. 'IS' has claimed that 35 candidates have been killed in the attacks and 30 others have lost their lives. As per the information from 'IS' candidates of political parties, 'Turkmen Nationalist Movement' and 'Turkmen Front' have been killed. The 'Al-Hal party' headquarter in Anbar has also been blown away.
Iraqi Prime Minister, Haider al-Abadi has assured that the elections will be a success. But as per the analysts, the 'IS' threat has increased the challenges faced by the government. 'IS' reiterating the 2005 threat by 'Al Musab Al Zarqawi' is a dangerous sign.
The suicide bombing carried out by 'IS' at an election centre in Afghanistan on Sunday also draws attention in view of the IS threat to disrupt elections in Iraq.