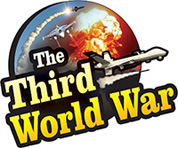 United Nations: The United Nations has omitted the trillion-dollar Belt and Road (BAR) project, from the development program planned for Afghanistan. The United Nations passed the proposal after a face-off between the United States and China, in the UN Security Council.
BAR is an ambitious trillion-dollar Chinese plan. Under this plan, the cities in eastern China will be connected to Europe. China was making desperate efforts to get a clearance for BAR, connecting China to Russia and central Asian countries and then going on to connect to Turkey and Iran before reaching Europe, to pass through Afghanistan.
China submitted a proposal to the UN Security Council for this access at the beginning of this year. United Nations is entirely responsible for development in Afghanistan. China demanded that Chinese BAR project should be included in the Afghanistan development plan. But the United Nations rejected the Chinese proposal for the second successive time. The United States bitterly opposed the Chinese proposal.
Chinese Ambassador Zang Jun had a face-off with the US Ambassador Kelly Croft. Jun claimed that if the BAR were given an opportunity in Afghanistan, peace and prosperity would follow. But US Ambassador Croft dismissed all the Chinese claims saying that if BAR was allowed in Afghanistan, it will lead to increased corruption and also further increase the tension reigning there.