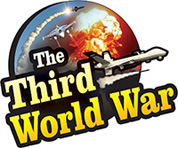 Colombo: There is instability in Sri Lanka over the dismissal of Prime Minister Ranil Wickremesinghe by President Maithripala Sirisena. Thousands of Wickramesinghe supporters protested in front of the Sri Lankan Parliament, Prime Minister's office and the President's residence shouting slogans against President Sirisena.
The police took action against the protests organised by Wickremesinghe's party, the United National Front. A lot of force was used to disperse the crowd. The protestors who had gathered to support Wickramasinghe shouted slogans against President Sirisena and Mahinda Rajapaksa. Slogans such as Save the Sri Lankan democracy from President Sirisena' were being given out during the protests.
Ousted Prime Minister Wickremesinghe criticised while addressing his supporters saying, "This political rebellion is not against any one person or party. But it proves to be a conspiracy against the democracy, judiciary and the constitution."
Although this conflict, on the face of it, appears to be an internal political race, the Chinese hand in this is becoming visible. Mahinda Rajapaksa who has been nominated as the Prime minister by President Sirisena has been proved to be a Chinese agent time and again. Even this time China has claimed that this political upheaval is an internal matter of Sri Lanka. In other words, China is suggesting that other countries should not interfere in this Sri Lankan matter.
Concerns are being expressed that with Mahinda Rajapaksa being reappointed as the Prime Minister, the Chinese influence will increase to dangerously high level and Sri Lanka count be going from a democracy to a dictatorship. The concerns expressed by India, the United States and the European countries about the Sri Lankan developments show the same thing.
China had recovered its huge loan given to Sri Lanka by acquiring the Hambantota port. This has created a negative image in the Sri Lankan population. Therefore, the analysts in this country have said that President Sirisena has invited anarchy by choosing a leader known to be a Chinese agent for the Prime Minister's post. The supporters of democracy are saying that now Sri Lanka is once again set to be a battlefield for China and the anti-China countries.