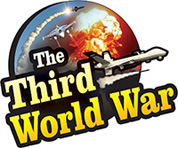 Beijing/Washington: The United States and China decided to restart trade negotiations during the G-20 summit in Japan. But it has been revealed that against the same background, the US technology giants have started withdrawing from China. As per information, companies known as the 'Big Tech', such as Microsoft, Amazon, Google, Dell and HP have decided to shift 30% of their businesses, elsewhere. Following the US companies, the South Korean and Taiwanese companies also are preparing to leave China.
In the initial phases of the trade war, between the United States and China, the multinational companies had adopted a stand of 'Status Quo'. But the Chinese manufacturing and industry sector started getting hit by the successive imposition of taxes by President Trump, instead of working for a compromise. China has earned the reputation of 'Factory of the World', and cheap manufacturing is its speciality. But prices of Chinese goods started rising, because of the taxes imposed, by the United States and the US as well as other companies started feeling the heat.
Companies from Japan and Taiwan have already started shifting their manufacturing, to the South-East Asian countries, since the last year. The US companies also are now turning to the South-East Asian countries, along with India. It was reported that more than 200 companies from China were keen of shifting their business base to India. Against this background, the movements started by the US technology giants, to move out of China, become significant.
Companies like HP and Dell have decided to take 30% of their manufacturing out of China. Microsoft, Google and Amazon have made preparations to take the manufacture of Game Consoles, Smart Speakers and other items, outside of China. The company Apple has already started a manufacturing facility in India and has indicated to bring some more businesses to the country. Not only the US companies, the South Korean and Taiwanese companies also have started shifting their bases out of China. They include the South Korean company, Samsung.
The ambitious Chinese 'Made in China 2025' policy, may suffer a major setback with these US and other companies leaving the country. At the same time, analysts have warned that this can affect the future investments in China and also its economic growth.