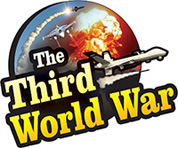 Tokyo/Beijing: Japan has made its moves, for the security of the South China Sea and South East Asia, more comprehensive, under the leadership of Prime Minister Shinzo Abe. The country has designed a farsighted and multipronged policy regarding the South China Sea and is fast emerging as a significant naval power. Therefore, analysts have claimed that China faces a more significant threat from Japan than the United States in the marine region. Experts have even drawn attention to the joint Japanese naval exercises held in the South China Sea with countries such as the United States, India and the Philippines.
In the last few years, Japan has started to enhance cooperation with the ASEAN countries. The country has provided billions of dollars as financial aid for the infrastructural development of the ASEAN countries. At the same time, Japan has taken the initiative to bolster the naval capabilities of the ASEAN countries in the South China Sea region.
Japan has never attempted to claim rights over the South China Sea nor has it participated in any of the territorial disputes. Nevertheless, given the dispute with China over the East China Sea, the Japanese leadership is closely watching the developments in the South China Sea. Importantly, it has been repeatedly observed that the Japanese people are standing firmly behind the administration, in the dispute with China.
The agreement between Japan and the United States is a crucial issue for China. Beijing has repeatedly reprimanded Japan over its statements on the South China Sea and the sailing of the Japanese warships and submarines through the region. However, China was unable to threaten Japan in its usual style, and analysts believe the United States is the primary factor behind it.
Experts claim that although the Japanese activities in the region may not stop the Chinese movements in the area, they contribute towards maintaining pressure over the mainland. Since 2017, the Japanese ultra modern Izumo-class multipurpose destroyer, sailed four times through the South China Sea, to visit various countries. Even though China objected strongly to the voyages of the Japanese warship, they have been reassuring for the countries in the South East Asian region.