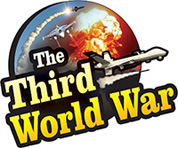 Manama/London: Britain has commissioned its first permanent military base in the Middle East which is the epicentre of global events due to Syria, Yemen, the Israel-Palestine conflict and the Iranian nuclear program. Britain has established its base called the 'HMS Juffair' at Bahrain in the Persian Gulf. Also, 500 soldiers and warships will be deployed at the base. This British base is close to the main base housing the United States Navy Fifth Fleet.
'The British army is a symbolic representation of the country's presence at the international level. The Bahrain military base is very important from the point of view of the security in the Gulf and will also be a major contributor in UK's security', British Defence Secretary Gavin Williamson explained the importance of the Bahrain military base in these words. Williamson also said that the UK is an important power globally and this new military base will be important to counter the various threats to the UK at the international level.
Prince Andrew, the 'Duke of York' from the British Royal Family inaugurated the base in Bahrain. The Chief of the British 'Joint Command Forces' (JFC), General Sir Chris Deverell and Bahrain 'Crown Prince Salman bin Hamad Al Khalifa' were present at this event. The UK had signed an agreement in 2014 with Bahrain for this military base. It is believed that the cost to build the base has been pegged at £15 million.
The previous British base in Bahrain had to be shut down after Bahrain attained independence in 1971.