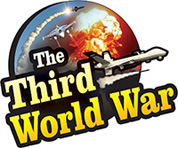 Jerusalem: Egypt is trying to mediate a dialogue between the Israeli and Palestinian leaders. But 'we have no expectations that anything will be achieved from a dialogue with Palestine. Instead, Israel should take a unilateral decision,' said Israeli Defence Minister while clarifying his stand on Palestine. At the same time, the Israeli Defence Minister indicated that Israel will be exerting pressure over the Gaza Strip exactly on the same lines as the United States has done with Iran.
Egyptian President Fateh Al-Sisi is in talks with the Palestinian leaders from the Gaza Strip and West Bank since the last few weeks. The Egyptian government had proposed that Hamas should stop launching rockets on Israel and instead should come to the table for negotiations with the Israeli Prime Minister Benjamin Netanyahu. At the same time, the Egyptian President had also suggested to President Mahmood Abbas of the West Bank, to start fresh peace talks with Israel.
Egypt had appealed to Israel to negotiate with both the political factions of Palestine. The Egyptian and Israeli leaders are said to have had discussions over the subject. However, holding talks with the Palestinian leaders is hopeless, criticised Israeli Defence Minister Lieberman. He referred to the previous talks with the Palestinian leaders to justify his statement. 'All talks with the Palestinian leaders in the past have only brought trouble for Israel. Israel has achieved nothing so far through any of the talks with the Palestinian leaders in Gaza Strip as well as the West Bank,' criticised Lieberman.
Therefore, instead of talking to the Palestinian leaders, Israel should take unilateral decisions on the Palestinian issues and decide a policy with Israeli interests in view, appealed the Israeli Defence Minister. 'At the same time, the Arab countries are also not very insistent over issues concerning Palestine. No Arab country raises the Palestinian issues on their own,' the Israeli Defence Minister claimed in an interview to an Israeli news channel.
The Israeli Defence Minister declared that Israel should take unilateral decision regarding Palestine. However, he did not clarify as to which decisions he was referring to. Nevertheless, Lieberman had praised the US sanctions imposed by President Trump against Iran, following the United States' withdrawal from the Iran Nuclear deal. The US sanctions have made the Iranian economy rickety and Lieberman indicated a similar economic cornering of Hamas who is attacking Israel from the Gaza Strip. The Israeli Defence Minister also clarified his stance saying that the action will not be against the people of Gaza but rather against those who support terrorists.