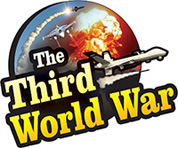 London: The decision of cancelling the citizenship of Shamima Begum, is a matter of concern and the extremists may exploit the decision, Sara Khan, a top British Government advisor has warned. British Home Secretary, Sajid Javid had dismissed Shamima Begum's application for entering and taking asylum in the United Kingdom. His decision came under severe criticism, and the opposition Labour party as also a few parliamentarians alleged that Javid was using the matter to establish his leadership.
Shamima Begum, who is 19 years old and had joined the IS and then gone to Syria, made an application a few days ago stating that she was pregnant and wanted to return to the United Kingdom. Although there is a petition filed in the British court, the British government has taken a very aggressive stance in the matter. The British Home Secretary said that Shamima Begum was a terrorist and there was no place in the United Kingdom for her.
Using the rights with the Ministry of Home, Javid had also cancelled her citizenship, while refusing her entry into the United Kingdom. At the same time, he indicated passing a new 'Treason Act' to prevent the entry of those joining terrorist organisations and requesting a return to the United Kingdom. Home Secretary Javid's consecutive decisions have created a turmoil not only in the political but also the social circles.
The opposition parties and some senior parliamentarians have heavily criticised Javid's decision. They have demanded an entry for Shamima Begum, by putting forth international laws and human rights to substantiate their demand. Furthermore, the human rights groups and Islamic organisations are also actively pursuing the Shamima Begum case. The organisations have asserted that the British government cannot leave Shamima Begum 'stateless'.
Now, the advisors to the British government also have begun opposing the Home Secretary, Javid saying that the matter would cause further distress in the country. 'The government must acknowledge that the extremists can exploit anxiety caused due to the decision and the growing alienation and grievance created due to it,' Khan warned.
Also, Khan cautioned against the decision of refusing citizenship while fighting extremism turning into a debatable issue. Meanwhile, Shamima Begum has created a sensation with her statement in which she states that there was nothing wrong with her decision of joining the IS. Additionally, Begum has said that there was much bloodshed happening in front of her and was acceptable to her. Furthermore, she made a dramatic appeal to the girls in the United Kingdom to follow her example.
A British daily had interviewed Shamima Begum in which the controversial stand had surfaced. The people opposed to her have stressed that a woman, who openly supports terrorism and bloodshed, should not be allowed entry into the United Kingdom, under the pretext of civil rights and humanity.