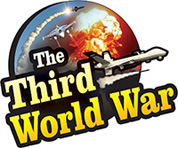 Paris: In France, there is rising demand to omit the content from the Islamic holy scripture Quran that spreads malice against Jews and encourages violence. A group of 300 people including leaders like former French President Nicolas Sarkozy, former Prime Minister Manuel Valls along with renowned writers and eminent persons have submitted this proposal which took the form of a manifesto to the French government. The Islamic population has severely criticised the proposal and strong protests have been raised against it.
Political leaders, writers, actors and eminent personalities from various fields are a part of this group of 300 people. The demand made by this group for omitting the content that spreads violence and malice against the Jews, was published in the French media. There have been terrorist attacks and incidents of attacks on Jews in France over the last few months. Mireille Knoll, an 85 year old Jewish woman was attacked and killed in the month of March. The French President had denounced the attack and had said that Knoll was killed because she was Jewish.
Stating that religious hatred was the sole reason behind the Knoll killing, there were strong protests against this malice in France. It was revealed that a nine year old girl was also attacked for the same reason. This is said to be the background behind the said proposal. However, the Islamic population initiated severe protests as soon as the information about the proposal was published in the media. 'This proposal confirms that Islamic people are not welcome in France', alleged a few Islamic people. The Islamic organisations have also claimed that the people demanding this have wrongly interpreted the holy book. Also, the department of the Turkish government that concerns the Islamic religion, has also criticised this proposal as a conspiracy.
The people taking this extreme position are the representatives of extremist organisations like the IS. The terrorist organisation 'IS', has misinterpreted the Quran. The same mistake is being made by the people demanding omission of the text from the Quran, said the Turkish department. Some Islamic religious preachers have issued a joint statement against the proposal. A few of them have criticised that the demand to do away with content from the holy Quran amounts to blasphemy and these people are attacking the religious sentiments of the Islamic people.
The Islamic people have already expressed their anger through protests in certain parts of France. Warnings have been issued of more severe protests in future.