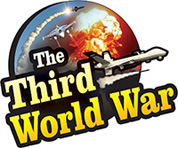 London: The issue of security of the foreign oil tankers, sailing through the Persian Gulf, has once again come on the anvil. A naval official claimed that the British destroyer has had 115 confrontations with the Iranian patrol ships, in the last two months. Therefore, the United Kingdom is planning to deploy attacking 'Ripper Drones', in the Persian Gulf, for the security of the oil tankers and other interests. A senior British official gave this information while talking to an Australian news channel.
Commander Will King, of the British destroyer 'HMS Montrose', deployed in the Persian Gulf, while talking to a British newspaper, said that Iran has become a bully, in the Persian Gulf. Commander King said Iran, claiming to have control over the entire Persian Gulf, intercepts foreign ships and inquiries are made without any authority.
Commander King informed that there have been 115 confrontations between HMS Montrose and the Iranian patrol boats. This is going on since July, and sometimes the Iranian patrol boats sail, at dangerous speeds, close to the destroyer. The British naval official accused that not only the patrol boats, the Iranian drones also are operating correspondingly.
Within a few hours of publication of this report in the British newspaper, information was received that the United Kingdom was seriously considering deployment of drones in the Persian Gulf. The United Kingdom has a base of Ripper Drones in Kuwait. These drones are used in the actions, in Syria and Iraq. The British security agencies indicated that if the tension in the Persian Gulf increased and a threat is created for the British interests in the Gulf, these drones will be deployed in the concerned sector.
Meanwhile, the United States has deployed its warships and drones for the security of the Persian Gulf. At the same time, the United States has also appealed to its allies to form a front against Iran for the security of this sector. The United Kingdom has responded positively by sending three destroyers and is seriously considering drones deployment.