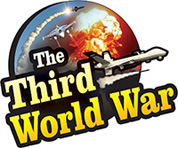 Tripoli/Ankara: 2400 Turkish mercenaries have arrived in the capital Tripoli for the security of the Sarraj government. Turkey has announced the deployment of 6000 mercenaries in Libya. Along with these, the Turkish military and soldiers from the Turkish Muslim Brotherhood, also have been despatched to Libya. It was decided during the Berlin meeting that no faction in Libya will receive support from any country. President Erdogan claimed that this Turkish deployment is within the framework of regulations.
There is a conflict going on between the Government of National Accord (GNA) and the rebels Libyan National Army (LNA), led by the country's military chief General Haftar. Turkey signed a defence agreement with the Sarraj government to assist it in the conflict. Turkey has made large scale deployment, referring to this agreement.
Two days ago, an emergency meeting was organised in Berlin, the Germany capital, to discuss the Libyan conflict. Heads of the United States, Russia, the United Kingdom, France, Turkey, European Union and United Nations, along with host Germany, attended the meeting. Leaders of the Libyan government and the rebels also were present in the meeting.
It was decided that from now on, the efforts will be directed towards resolving the Libyan civil war through ceasefire and peace talks. The decision was taken in this meeting that other countries or organisations, shall not assist with any of the factions, to prevent a flareup of the conflict. Within hours of the meeting, reports of Turkish mercenaries reaching Tripoli, have surfaced.
As per the information given by the Syrian human rights organisation, a few hours ago, 2,400 Turkish mercenaries landed in Tripoli. One small contingent reached Tripoli, even in the last week. Photographs of these soldiers travelling in an airplane were being circulated on social media. After that, these mercenaries were deployed in the Libyan military uniforms. Twenty-four of these mercenaries were killed in an attack by the Libyan rebels. This becomes a significant Syrian mercenary deployment in Libya after that.
As per the agreement signed with Turkey, the Sarraj government will be paying an allowance of USD 2,000, per month, to each of these mercenary soldiers. The Libyan rebels pointed out that this will prove to be a significant financial burden on the Libyan government. Restrictions have been imposed on any deployment and weapons supply by any other country, to the warring factions in Libya. Therefore, Libyan rebels allege that Turkey has violated the regulations.
Meanwhile, reports have been received that the Syrian mercenaries, who are deployed in capital Tripoli, have started attacking the rebel forces. Concerns are being expressed that the ceasefire in Tripoli is getting scrapped because of these attacks, carried out by these mercenaries. The deployment of mercenaries has increased the possibility of a fierce conflict, whereas, fears are being expressed that owing to the Libyan conflict, the rates of crude oil will flareup in the international markets.