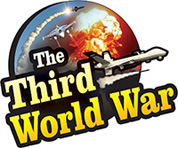 Tripoli: The conflict in Libya, ongoing for the last few months, has taken a new turn. A military magazine has claimed that Turkey, which is supporting the Libyan government, has shot down a Chinese drone. The incident took place ten days ago, in the Misurata region in Libya. The magazine claimed that it was the first instance of the use of laser in a battlefield.
In his article, published in the magazine 'Army Recognition', Alexander Timokhin said that a Turkish laser gun was used. "On 4th of August, the rebel drone patrolling in the Misurata region was shot down by the Libyan military. The military did not use a rocket or missile to shoot down the drone. The military used the vehicle-mounted with 'Opto Electronic Guidance' laser system to shoot down the drone", Timokhin claimed. The drones were supplied by the United Arab Emirates (UAE) to the rebels, and were the Chinese made Wing Long 2 drones. Timokhin highlighted that while the world powers like the US, Russia and China were preparing to be equipped with lasers, Turkey had already developed and sold the laser system.
Timokhin even published the photographs of the destroyed drone. One of the pictures shows a Libyan soldier standing near the drone while the other displays a Chinese emblem and missile. The rebel attack on the Chinese drone reveals Turkey's military preparedness, Timokhin said. At the same time, he underscored that the use of the laser in the Libyan conflict showed the destructiveness of the laser systems in the future wars.
Neither Turkey nor any other concerned country has given any reaction on the incident. Nevertheless, Timokhin made evident that Turkey was manufacturing weapons on a large scale for the past few years. Turkey was also developing an aircraft carrier similar to INS Vikramaditya, which Russia has provided to India, Timokhin claimed. Also, Timokhin stated that Tukey was in the effort to manufacture F-35s, the super-advanced US stealth fighters.
The Fayez Al-Sarraj government, supported by the United Nations (UN) and Turkey, is a supporter of extremists and is claimed to have links with the Muslim Brotherhood. Albeit, the rebel leader General Khalifa Haftar has refused to accept the government of Prime Minister Sarraj and has sparked a rebellion against the government. Previously, General Haftar's resistance has been revealed to enjoy support from Russia and the United Arab Emirates (UAE).