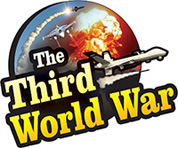 Washington: US AFRICOM fired a salvo of criticism against movements of Russia and China saying 'China and Russia have not participated in the campaign against the terrorist groups, destroying the future of Africa. You must be aware that these countries are only selling arms and ammunition, to these countries, for profiteering.' At the same time, a senior AFRICOM official said that the United States has drawn up a plan to counter the increasing Chinese and Russian threat, in the African continent.
Military and diplomatic officials from more than 50 African countries, attended the Africa related conference convened by China in July last year. After this conference, Russia held a first Russia-Africa Summit, in the city of Sochi. Nearly 35 African countries attended the Russian meeting. These meetings, held successively, by these two countries, indicate their increasing influence in the African continent.
The statistics published in this regard endorse this claim. Trade between China and the African countries has crossed USD 200 billion. China, who built a military base, in Djibouti, in the year 2017, has succeeded in acquiring 20% of the arms purchase, by the African countries. At the same time, Chinese consulates are there in 52 African countries and 39 countries are participating in One Belt One Road, the ambitious Chinese project.
In the last five years, Russia has signed bilateral military agreements with nearly 20 African countries. Currently, Russia has a 39% share in arms supplies to the African countries. Trade between Russia and the African countries also has crossed USD 18 billion and Russia has undertaken major projects in Egypt, Sudan and Angola. In 2018, it was also reported that Russia has deployed a unit of military advisors in the Central African Republic.
Various military officials and experts are complaining since the last one year, that this increasing Chinese and Russia influence can pose a threat to US interests. The US officials pointed to the risk saying, 'There is a possibility that Africa will come under the influence of China and Russia. Russia has increased its activities in many African countries and China is preparing to set up bases in more African countries.'