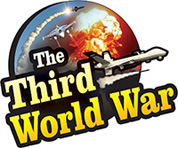 Tripoli: – The forces of rebel leader General Khalifa Haftar, targeted Turkey, who is assisting the Libyan government. The Haftar forces that shot down a Turkish aircraft two weeks ago have now targeted the Turkish drones. Airstrikes were carried out on the Zuwarah Airport, said to be having a Turkish drone base, in northeast Libya. But the United Nations has rejected the claim of the drone base, saying that no military installations were there on the airport.
Over the last four months, the forces of General Haftar are trying to gain control over capital Tripoli. These rebels have successfully captured major parts around Tripoli. But on the strength of the aid received from the United States, Turkey and the other countries, the Libyan government has succeeded in stopping the onslaught of the rebelgroup of Haftar. This has resulted in forces of Haftar retreating from certain areas.
Infuriated by this retreat, Haftar threatened to target Turkey, who is assisting the Libyan government. In accordance with the threat, the locations having Turkish bases are also being targeted along with the Libyan government and the affiliate groups. The Haftar group had claimed to have shot down a Turkish military aircraft, during an attack on the Misrata airbase, in Libya. Even the photographs of the incident had been published.
After this attack, the Haftar forces have once again, targeted Turkey. Turkey has supplied huge quantities of drones, laser systems along with arms to the Libyan government and its supporting groups. The Haftar group had prepared to target these supplies and the attack on the Zuwarah airport is a part of the same effort. The forces of Haftar claimed that although the airport is used for civilian purposes, the Turkish drones were kept at the airport.
The forces of Haftar claimed that the locations where the Turkish drones were kept on the Zuwarah airport have been completely destroyed. General Haftar group also claimed to have attacked the Misrata airbase, along with the Zuwarah airport. But the United Nations has dismissed these claims made by the Haftar forces. The United Nations accused that there were no military installations at the Zuwarah airport and therefore this attack amounts to an attack on the civilian area.
Since April, more than 1,200 people have been killed, and more than 5,000 have been injured in the fierce conflict in and around capital Tripoli. The Libyan army is behind General Haftar, and the countries Russia, Egypt and the United States have declared support to General Haftar. Although this has increased the strength of General Haftar, the active Turkish cooperation with the Libyan government has made it difficult for Haftar to gain control over capital Tripoli. This is why Haftar has started targeting Turkey directly.
This attack has exposed to the world, that the civilian airport at Zuwarah had the Turkish drone base. The United Nations clarifying the matter, even before the Libyan government could react, also becomes significant.