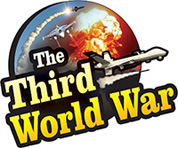 Gaza: "Israeli military should learn a lesson from history. In the times to come, if the Israeli military initiated an action in the Gaza Strip, we will shower Israeli city with missile barrages. Hamas will defeat Israel in this war," Hamas Chief Yahya Sinwar said.
Last week, Benny Gantz, the head of the Blue and White party in Israel, claimed that the war with Hamas will be the final war and that the Israeli military will annihilate Hamas. Gantz is a former chief of the Israel military. Hamas chief Sinwar expressed anger over the statements made by Gantz and reminded of the 2014 war, in Gaza Strip.
"Gantz, who is talking about annihilation of Hamas, should remember the humiliating defeat in the Operation Edge military campaign. Gantz himself was the chief of the Israeli military during the operation. Therefore, if Israel invaded the Gaza Strip, hundreds of missiles will land in the Israeli cities in one go," warned Sinwar.
The Hamas leader claimed that Hamas had defeated the Israeli military even in the past and in the future too, they will finish them. Sinwar announced that the Palestinians from the Gaza Strip would once again dash against the Israeli border. Just four days ago, the Hamas leader praised the lethal attack carried out by the Palestinian citizens from the West Bank, on the Israeli soldiers.
Meanwhile, only a few days ago, the Hamas leader had announced that Hamas will not be alone in the war against Israel and will be joined by Iran and Hezbollah whereas, Israel said that the Israeli military is prepared to retaliate against any attack by Hamas.
Hezbollah strong enough to annihilate Israel, a senior Iranian military official
Tehran: Iranian Revolutionary Guards chief, Hossein Salami claimed that Hezbollah has sharpened its military capabilities during the Syrian conflict and has become strong enough to "wipe the Zionist regime off the map" on its own.
Salami further said, "They [the US and its allies] intended to undermine Iran's regional influence, but everyone witnessed how this policy backfired to increase Iran's influence and a united front was formed against the Zionist regime."
Meanwhile, Israel had accused that Iran was equipping Hezbollah to form a massive front against Israel. The Israeli accusations seemed to be true owing to the claims made by the senior Iranian commander.