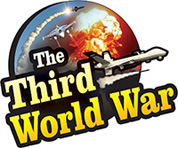 Ankara: Turkish President Recep Erdogan threatened that if the European Union, along with the international community, does not provide the necessary assistance to Turkey, Turkey will once again open the gates to Europe for migrants. There are nearly 3.6 million Syrian migrants in Turkey and Erdogan has planned to send 1 million Syrian migrants back to northern Syria. Turkey claimed that the plan is getting delayed because the international community is not allowing the creation of a 'Safe Zone' in the north of Syria.
In northern Syria, many groups funded by Turkey have been operating who also fight against the Assad regime. The military of President Assad has carried out attacks in the north of Syria and captured certain important territories. Even the Kurdish rebels opposing Erdogan in Turkey have launched an offensive in this region. The Assad government is backed by Russia and Iran, whereas the US supports Kurdish insurgents.
Therefore, it has become vital for the Turkish President to safeguard Turkey-supporting groups that is why the stress on the demand of creation of Safe Zone. Although the United States has not rejected the demand, it has raised some disputes regarding the proposal. Russia too has not taken a clear stand on the issue. Against this backdrop, the Turkish President has once again become aggressive and has threatened to use migrants.
"Our goal is to settle at least 1 million Syrian brothers, who have taken refuge in Turkey in the Safe Zone of 450 kilometres created in northern Syria. Turkey can build cities for these refugees and keep them safe. It is mandatory to create a Safe Zone for this purpose. Houses can be built up to 30 kilometres inside the Syrian border, and assistance is important in this matter. Only then, Turkey will be able to provide good facilities to these Syrian immigrants. If the international community is not willing to provide this assistance, Turkey will be forced to open the gates to Europe for these migrants," threatened Erdogan.
"Turkey alone cannot carry the weight of migrants," warned President Erdogan targeting the European Union. The Turkish President also alleged that Europe was not providing the financial aid promised for the migrants. An agreement has been signed between the European Union and Turkey over the migrant issue. According to the agreement, the European Union will send the illegal migrants to Turkey, and in return, the European Union will provide billions of Euros as an aid to Turkey. But Turkey claims that the promised funding has not been received yet.
The voluntary organisations had reported a reduction in the migrant influx coming from Syria to Europe over the last year. The report also mentions that the significance of agreement signed between Turkey and the European Union. However, given the threat by Erdogan, an increase in the migrant influx would possibly plunge Europe into a major crisis.