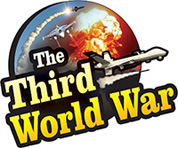 Moscow: "I don't have much to say about higher audit institutions, but as for international organisations like the IMF, they must die," said Herman Gref, chief of the Russian Sberbank demanding the IMF be abolished. Last year, some European countries had hinted at initiating efforts to find an alternative to the IMF. Against this backdrop, the statement made by the chief of a leading bank in Russia has drawn much attention.
Herman Gref, chief of the Russian Sberbank also alleged that there is no scope for reforms in an organisation like the IMF, which studies the economies of various countries and keeps a watch on them. Gref pointed out that there are only talks of reforms in the functioning of the IMF, but they have never been implemented.
"The IMF offers old-fashioned ways to mitigate the financial crisis in any of the countries. Therefore, there is no need for the other institutions to rely upon the IMF, anymore," The Russian bank chief fired a salvo of criticism against IMF. At this time, he reminded that help had been taken from the IMF by Russia too, at the time of disintegration of the Soviet Union.
The Russian bank chief highlighted that Russia had refused to obey the harsh regulations for the IMF assistance and despite this Russia successfully attained the objective of repaying the IMF loans of billions of dollars, nearly three years before the deadline. A few days ago, Russia reportedly repaid all the foreign loans.
Last year, a few European leaders had expressed displeasure regarding the increasing US influence in the IMF and the other global financial institutions. These included German Finance Minister Heiko Maas. The German Finance Minister had claimed that the United States consistently interferes in the matters of the IMF and other institutions to protect its interests. He also indicated that Europe is looking forward to a separate monetary fund to counter this US bullying.