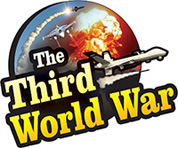 Tokyo: Japan will soon be deploying its helicopter carrier from its naval fleet in the South China Sea and the Indian Ocean. Japanese helicopter carrier will remain stationed in this maritime region at least for two months. While Chinese military presence in the South China Sea and the Indian Ocean is increasing, Japan's deployment of helicopter carrier comes as a challenge to China.
Two Japanese naval officials reported the information while speaking to an international news agency. 'Kaga', a helicopter carrier from Japan's 'Maritime Self Defense Force' will soon be leaving for its mission, they added. The 'Kaga' is the second helicopter carrier from the 'Izumo' class. According to the information by the Japanese officials, the 'Kaga' accompanied by three warships, will start sailing from the South China Sea, beginning its mission in the month of September.
This Japanese fleet of warships will tour Indonesia as well as other Southeast Asian countries located in the maritime region of the South China Sea. After touring the South China Sea, Japanese warships will be dispatched to the Indian Ocean. Japanese officials further said that after visiting Indian and Sri Lankan bases in the Indian Ocean, Japan's 'Kaga' will join war drills conducted in the region. The Japanese deployment of helicopter carrier in both the maritime regions will last approximately for two months.
"The touring of the Japanese warships will be to promote free and open maritime boundaries of the Indo-Pacific region," claimed one of its Japanese officials. Along with this, naval drills by the Japanese warships will help to boost the security of free trade route in the South China Sea and strategic co-operation with allies, said Japanese officials.
Japan's Defense Ministry has not reacted to the information, which was unveiled by the Japanese navy officials on condition of anonymity. But the possibility that Japanese helicopter carrier leaving for the deployment in the South China Sea and the Indian Ocean cannot be denied, as per the military analysts in Japan. Even last year, Japan had sent its 'Izumo' helicopter carrier to tour the Indian Ocean. At that time, the Japanese warship had participated in war drills alongside the Indian navy to which, an intense reaction from China had emerged. However, India had supported Japanese warships' participation in the war drills.
Meanwhile, Japan claims that 'Izumo' and 'Kaga', the two helicopter carriers, are for the security of Japan's maritime boundaries. But, China alleges these Japanese warships to be aircraft carriers. China also criticized that by constructing these warships, Japan has violated the agreements signed after the Second World War.