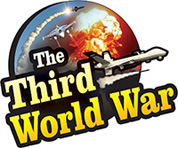 Ankara: Turkish President Recep Erdogan warned, 'The Syrian military, who have laid siege on the Turkish military posts should retreat. Otherwise, Turkey will take over all the controls.' The Turkish President has given a timeline of three weeks to the Syrian military. Meanwhile, the United States, the United Kingdom and France have demanded a meeting of the United Nations to discuss the situation in Idlib.
President Erdogan criticised the attacks by the Syrian military on the Turkish soldiers in Idlib. President Erdogan accused Assad government of violating the ceasefire in the Idlib region, by carrying out attacks on the Turkish soldiers. Turkey retaliated strongly against the Syrian action. But Erdogan said that he wanted to avoid any future conflicts. Turkish President informed that he has already held discussions with the Russian President Vladimir Putin regarding the matter.
Erdogan also informed regarding the siege laid by the Syria military over the Turkish military posts. Erdogan warned 'Syria has laid siege on 2 out of the 12 Turkish military posts in the Idlib region. Turkey hopes that the Syrian military will retreat from here by the end of the month. But if the Assad government does not withdraw its military Turkey is ready to take any necessary action.' President Erdogan also emphasised that Turkey will not be leaving the military posts in the Idlib region.
Erdogan claimed 'Domination of the terrorist organisation continues in Syria. Therefore, the Turkish counter-terrorism action initiated in the northern parts of Syria will continue. The posts in Idlib are important for this action.' Erdogan also appealed to the international community to take cognisance of the counter-terrorism campaign undertaken by Turkey in Syria and help Turkey.
A few hours ago, the United States announced support for the Turkish action in Syria. Whereas, the United Kingdom and France have expressed concerns over the situation in Idlib. There is a growing demand for a UN Security Council meeting to discuss the action taken by the Syrian military in Idlib and the attacks on the Turkish army. During the meeting, there could be a face-off between the United States on one side and Syria and Russia on the other.