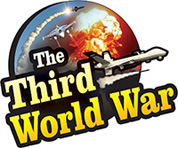 Brussels: 'The United States has protected Germany and other European countries from the Russian threat for the last so many decades and has spent billions of dollars for this purpose. But now, Germany is signing an oil treaty with Russia instead of increasing its contribution towards the NATO defence spendings. This is just not acceptable to the United States,' criticised US President, Donald Trump. President Trump also said that the US taxpayers' money will not be wasted in this manner anymore, thus indicating that the United States alone would not henceforth bear the NATO spendings.
A meeting of the NATO military association of the North Atlantic countries is scheduled to start in the next few hours. Before leaving for the meeting, Trump expressed his displeasure regarding the European countries saying, 'Lesser contributions from the European countries towards the NATO spendings is not acceptable to the United States'. But after reaching Brussels, President Trump directly targeted Germany while talking to a news channel before the meeting, and also during his discussions with NATO's Secretary General, James Stoltenberg.
'The United States is contributing a huge amount for the NATO defence spendings. But in comparison, countries like Germany are not contributing proportionately,' criticised President Trump. Trump asserted that he will be talking to the NATO Secretary General about this and will not allow injustice to the US taxpayers. Following this, the US President met the NATO Secretary General Stoltenberg, and lashed out that Germany has become a Russian pawn.
'Germany has become a Russian pawn, as it purchases a large amount of oil from Russia. So far, the United States had protected Germany from Russia and now Germany is yet, purchasing oil worth billions of dollars from Russia,' President Trump severely criticised the German-Russian cooperation with these words. President Trump also blamed Germany, who is one of the leading members of NATO, to have failed to pick up its share of contribution towards the NATO expenses.
Questioning that if Germany is acquiring oil from Russia is such a manner, why should the United States protect Germany from Russia? The US President indicated withdrawal of the US army from Germany. President Trump demanded discussion on the increasing Germany-Russia cooperation during the NATO meeting.
Meanwhile, the European leaders are troubled with the possibility that the United States might withdraw its military from Europe. Former US Secretary of Defence had recently pointed out that the European leaders were worried about who would protect Europe from the challenges posed to its security by Russia and other foreign forces, if the United States withdrew its military from Europe.