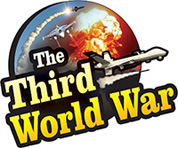 Berlin: "We should not sit like a rabbit in front of a snake,in the face of [US] economic sanctions and tariffs. We must protect our own interests. It is not only the 80 million Germans we are talking about, it is Europe and the 500 million people living there," German Foreign Minister, Heiko Maas once again sharply criticized the United States. Two months ago, during an interview the German Foreign Minister had warned that the time to depend on the United States, is over.
A few months ago, US President Donald Trump had met Russian President Vladimir Putin. Before this meeting, President Trump had referred to Europe as the enemy of the United States. The US President had also accused Europe of taking undue advantage of the United States in trade and in the NATO contribution. He had also taunted that the European Union is as bad as China and had claimed that Germany had become a Russian subject because of the oil it is getting from Russia.
Foreign Minister Maas targeted the United States during an interview with the German Daily 'Build'. His comparison of the United States directly to a snake attracts attention. Before Maas, German Chancellor Angela Merkel, French President Emmanuel Macron and Director of the European Union Jean Claude Juncker had also fired salvos of criticism at the United States. Macron had stated that Europe should strengthen its ties with Russia, China and Turkey before entering into a conflict with the United States.
The relations between the United States and Europe are deteriorating by the day. The United States had warned the European countries over various issues after withdrawing from the Iran nuclear deal. President Trump had sternly warned that European countries will have to face US sanctions if they continue the cooperation with Iran. Before that US President Donald Trump had repeatedly taken Europe to task over the issues of NATO, immigrants and trade.
The US media had recently claimed that the US President's statements consistently targeting Europe is an attempt to jolt and destabilise the European Union. The European leaders had warned of reconsidering the relations with the United States in view of the contemptuous treatment meted out by the United States. At the same time, the movements have started to create a credible alternative to the SWIFT and International Monetary Fund which are dominated by the United States.