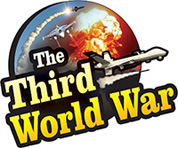 Washington/Berlin: The United States has announced deployment of an additional 1,500 soldiers in Germany in view of the Russian threat to the European countries. It has been claimed that this deployment is to strengthen the United States commitment to the NATO. This is a significant announcement in view of the indications of strained relations between United States and Germany since the last few days.
The US Ambassador in Germany, Richard Grenell released information about the fresh deployment. In the next two years the United States will be deploying an additional 1,500 soldiers in Germany. This new deployment will include 'Artillery brigade', 'Multiple Rocket Launcher System Battalions' and 'Short Range Air Defence Battalion.' The deployment will be complete by September 2020.
The European headquarters of the US military informed that this new deployment is to fulfil the United States commitment to the NATO. The United States deployment will be in provinces other than Bavaria too, clarified the officials at the headquarters. The headquarters also claimed that this new deployment will augment the capability and level of preparedness of the US military in Europe. As of today, there are 33,000 US soldiers in Germany.
German Defence Minister Ursula von der Leyen welcomed the new deployment by the United States. The German Defence Minister clarified that the United States' decision will improve the transatlantic relations and strengthens the partnership for joint security.
In the month of June, the United States had indicated installing the Thad missile defence system in Germany. Thad is an advanced missile defence system developed by Lockheed Martin and is known as the most efficient defence system against small and medium range missiles. The US military officials had indicated that Thad will be deployed at its Ramstein Air Base in Germany. As of now, there is deployment of the US- made Patriot and Aegis missile defence systems in Europe.