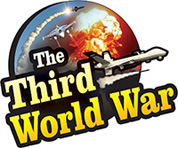 Washington: Even before the end of Saudi Arabia's Crown Prince Mohammed Bin Salman's visit, the United States has approved the supply of arms worth $ 1.3 billion to Saudi Arabia. This is a part of $110 billion agreement for military cooperation between the United States and Saudi Arabia and the analysts in the United States and Saudi have claimed that this will increase the strength of the Saudi Arabian army.
As reported by the leading US media, the arms arsenal approved by President Trump for Saudi includes advanced tanks, and military vehicles. The United States will be supplying Paladin class Howitzer tanks and also the artillery guns and the advanced tanks that are the latest edition of military vehicles. The United States has made preparations to supply a large quantity of shells for these tanks to Saudi Arabia. The United States is claimed to be supplying this military aid to Saudi, on an urgent basis. But, before that, the decision taken by Trump administration will have to be approved by the US Congress. The US Congress will take its decision in the next 30 days.
This Trump administration announcement is seen against the background of the conflict between Saudi Arabia and the Houthi rebels in Yemen over the last two years. The Human Rights Commission has criticised the Saudi attacks on Yemen. Even a few US Senators have held Saudi responsible for the Yemen conflict and have said that there should be no arms supply to this country. But the Trump administration is firm on supplying arms to Saudi.
Last year, during his visit to Saudi Arabia, President Trump had announced supply of arms and defence equipment worth $104 billion to Saudi. After that, during his visit, three weeks ago, Saudi Crown Prince Mohammed had discussions with President Trump about the military cooperation, in one of the first meeting of his visit. At that time, President Trump had declared that the United States will expedite the military cooperation with Saudi for the security of Saudi and the US interests in the Middle East. This widely discussed US visit of the Saudi Crown Prince Mohammed concluded on Friday. But the Trump administration already accepted to supply ammunition worth $ 1.25 billion to Saudi Arabia.
Although the value of the current defence cooperation is $ 1.3 billion, it is said that this will reach $350 billion within a few days. This will include tanks, destroyers, missile defence systems and cyber technology cooperation.
Meanwhile, the Houthi rebels have carried out attacks on Saudi in the last few days. Prince Khaled bin Salman, the Saudi ambassador to the United States termed these Houthi attacks as an incitement for war. This has increased the importance of the ammunition to be supplied by the United States to Saudi, manifold.