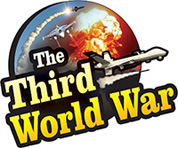 Washington: A meeting was held between US President Donald Trump and Saudi Crown Prince Mohammed Bin Salman. 'In a short time, Prince Mohammed has become a good friend of mine and Saudi Arabia is the closest friend of the United States and the largest purchaser of US arms,' said President Trump after the meeting. It is claimed that the arms deals between the United States and Saudi Arabia are expected to be streamlined after this meeting. But the details of the meeting between President Trump and Prince Mohammed have been kept under wraps.
As of today, Prince Mohammed is in command of Saudi and all the policy objectives are decided by him. Saudi's 32 year old Prince Salman had shocked the world with his actions like the Yemen war and the aggressive anti-corruption drive in Saudi. The experts were paying special attention to the US visit of the Saudi Prince who has taken so many important decisions. President Trump had visited Saudi Arabia, ten months ago. Some important agreements were signed between the two countries during that visit. But these agreements could not be implemented. The agreements are expected to be rapidly implemented following Prince Mohammed's US visit.
As per the agreement, the United States will supply the heavy weight transport aircrafts 'C-130', military aircrafts, anti-submarine Poseidon aircrafts and air defence systems to Saudi. This becomes a very import agreement from the US perspective as this will give an added impetus to the US economy. At the same time, the supplies are important to Saudi against the background of direct or indirect war with Iran in Yemen, Syria and the other countries.
The media had claimed that Iran will be the most important issue in the President Trump and Prince Mohammed meeting. But no details have been revealed about this. The advice given by President Trump to Prince Mohammed to expand his wealth by investing in the United States is being given more publicity instead. But in a scenario where a conflict has flared up in the Gulf and when there is a possibility of a direct conflict between Iran and Saudi, a detailed discussion on the subject is expected between President Trump and Prince Mohammed.
However, both the countries have refused to reveal any information about this. In an interview to a US news channel, before leaving for the US visit, Saudi Prince Mohammed had threatened that Saudi will also develop a nuclear bomb if Iran does it. Against this background, the importance of Prince Mohammed's visit has increased from the political and military point of view. But the media has not been able to lay their hands on any more information. The US media has claimed that there were discussions on the most important points, in the meeting between Prince Mohammed and the advisor and the son-in-law of President Trump, Jared Kushner.