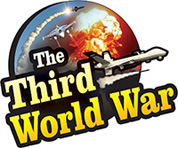 Jerusalem/Gaza: The US treasury department has announced aggressive sanctions targeting Russian President Vladimir Putin. These sanctions include 7 Russian oligarchs and 17 leaders and officials close to Putin. This is claimed to be the most aggressive action taken by the United States against Russia. Russia has criticised the new sanctions saying that this is degradation of democracy.
US Secretary of Treasury, Steven Mnuchin announced the sanctions against Russia on Friday. He clarified that these sanctions are the action against the reckless Russian behaviour. The sanction imposed by the United States includes Russian President Putin's son-in-law and entrepreneur 'Kirill Shamalov'. Other than this, sanctions include Russian leaders and entrepreneurs like 'Suleiman Kerimov', the Chief of the largest Russian gold company, 'Alexey Miller' Chief of the oil company Gazprom, Aluminium industrialist Oleg Deripaska' and 'VTB Bank' Chief 'Andrey Kostin'.
All these officials, leaders and entrepreneurs targeted by the United States are Russian President Putin's close associates. Therefore, it is clear that the United States has openly targeted President Putin. Russia has given a strong reaction against the US sanctions. The statement published by Russian Foreign Ministry slammed this action as a degradation of the democracy in the United States. Whereas the Russian embassy in the United States has warned that these sanctions will prove to be big mistake on the part of the United States.