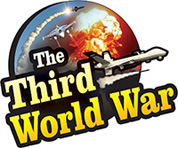 Ottawa: The Canadian analysts have warned that there is an increase in the problem of radical Islamists, IS terrorists and Muslim Brotherhood in Canada and these terrorists can use Canada as a base to carry out terrorist activities in the United States. It has been observed that the population of the radical Islamists is increasing in Canada and Prime Minister Justin Trudeau is accused for its soft stand towards them.
The article published by the news channel CBN focuses on the increasing Islamisation and extremism in Canada. The report warns 'There are thousands of extremist Muslims, IS terrorists and members of the Muslim Brotherhood in Canada. There numbers are increasing consistently. They have succeeded in infiltrating even the Canadian government at different levels. This welcome of the extremists in Canada is becoming a major threat for the United States.'
The experts and analysts have confirmed this report. David Harris, the expert in the Security Intelligence Services in Canada said 'The extremist Muslims will use Canada just like an aircraft carrier to attack the United States. I had expressed this fear a few years ago.' Harris had also warned that the extremists in Canada may attack the United States anytime.
Thomas Quiggin drew the attention to Canadian Islamisation saying 'Canada as a country is being developed as a foundation or base for the Muslims. The Canadian Prime Minister Trudeau had warned directly in the Canadian parliament that the people who oppose the IS terrorists returning to Canada are Islam haters. 'Quiggin is a writer and has published the book 'Submission: Danger of Political Islam to Canada'
Referring to an attack which occurred in Toronto in July, journalist Anthony Furey had claimed that the Canadian media was promoting the Islamists. Furey alleged that the main accused Faisal Hussain was declared as a mental patient and the other possibilities were suppressed and there was different plan behind this. Some of the media have refused to mention Islamic State for the IS whereas the Canadian parliament has even passed a bill against Islam phobia.
Mark Le Buis, an expert, had warned that there is an increase in number of Islamic people in Canada and the immigrant influx is the main reason behind it and that these demographic changes in Canada are dangerous. Buis also pointed out that the number of Islamic institutions in Canada also is increasing and there is a pressing demand for Sharia. Buis also warned that the Islamist problem is getting out of control and the agencies responsible for the national security are unable to contain this.