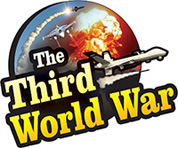 Ottawa/Washington: The trade war sparked by President Trump is intensifying by the day. After China and the European Union (EU) targeted the United States by imposing taxes on US products, Canada has now jumped into the fray and imposed tariffs as well. After warning that Canada will not retreat, the Canadian Foreign Minister, Chrystia Freeland announced imposition of taxes on imports of US products worth a staggering 12 billion dollars.
US President Donald Trump and Canadian Prime Minister Justin Trudeau had had a heated exchange over the trade issues during the G7 meeting held in Canada at the beginning of June. Trump had referred to Trudeau as weak and had withdrawn from the final joint declaration of G7. At the same time, the Canadian Prime Minister had warned that to protect the interests of his country, he will not hesitate to give a fitting reply to the taxes imposed by the United States.
In view of these events, the announcement by Canada on Friday is seen as a major shock for the United States. Canadian Foreign Minister Chrystia Freeland announced the imposition of import taxes on US products in a press conference. Over 250 products like Orange juice, Coffee, Meat, Kitchenware, Tomato juice along with Steel and Aluminium products are subject to a tax ranging from 10% to 25%.
While targeting the products from the United States, the Canadian government seems to also have targeted those US States where President Trump enjoys maximum support which include Florida, Wisconsin and North Carolina. Thus, it is clear that United States products being imported into Canada worth 12.6 billion are being taxed. While announcing the taxes on the US products, Canadian Foreign Minister Chrystia Freeland said that Canada was not keen on escalating this trade war but she also warned at the same time that Canada will not retreat from it either.
With the Canadian announcement, it is now becoming apparent that the United States is receiving 'Tit for Tat' replies in the trade war sparked by Trump. Now that Canada has also imposed taxes on US products, following China and the European Union, there are indications that this trade war will intensify further.