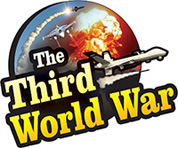 Moscow: The Pension Fund in Switzerland has decided to invest nearly $700 million in gold bullion. It will be buying gold worth that amount and has also declared that the gold will be kept within the country itself. This is a significant development, said renowned investment expert Claudio Grass. This Swiss investment shows the changing trend in investments at the global level, claimed Grass.
Since the last few days, Claudio Grass and other experts worldwide have been attempting to draw attention to the global economic changes. Grass has warned that due to the ongoing currency war, the US Dollar will inevitably be devalued. Therefore, Grass had advised that the investors should invest in gold bullion. Saying that physical gold will prove to be an excellent investment in the future, he had emphasised its importance. He pointed out that the Swiss investment in gold is an appropriate step, taken in line with the changing times.
More importantly, the pension fund has not invested in the bonds assuring returns on gold. The pension fund has taken the decision to purchase physical gold and keep it in the homeland and this is a significant development, claimed Grass. Although the investment is not huge, it helps to understand the trend in the investment pattern in the world. Therefore, everyone should take this very seriously, appealed Claudio Grass. After saying that investment in gold gives the best returns, he also underlined its importance by further stating that, 'If you had purchased gold worth $100,000 in the 70s decade, your investment would be worth $2 million.'
Meanwhile, trade and economy are severely affected by the trade war between the United States and China, the economic tensions between the United States and the European countries as well as the political upheavals that are happening globally. Analysts claim that due to this uncertainty, the investment in gold will rise and the gold rates will resultantly increase. Analysts like Claudio Grass are drawing attention to the fact that countries like Germany, Turkey and Netherlands have already repatriated the gold reserves from the United States where they were kept till date.