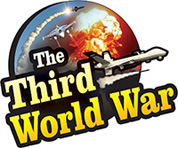 London/New York: The intensifying trade war between the United States and China and the further flareup caused in it, because of the currency war, caused a huge leap in the Gold rates. On Wednesday, Gold reached a record level of $1,503 per ounce, in the transactions on the 'COMEX Gold Futures', in the United States. It has been revealed that Gold has reached this record level after six years. The Gold rates had jumped to $1,400 per ounce mark, only a month and a half ago.
There is a strong feeling of uncertainty in the global economy. The trade war started by US President Donald Trump against China is intensifying by the day. Only a few days ago, Trump announced the imposition of new taxes, on goods imported from China. Before that, the US central bank, the Federal Reserve decided to increase the interest rate.
Both the decisions of the United States had severe repercussions in the international markets, as well as the stock markets. There is a sharp decline in the stock markets in the United States, Europe and the Asian countries, since the last few days. Foreign investors have withdrawn investments worth billions of dollars from these markets. This has become a cause for concern for the Asian countries. At the same time, it has been reported that the economic growth rate of India, China, European countries, South Africa and the Middle Eastern countries is showing a steady decline.
The Chinese decision to devalue its currency, Yuan, warns of starting a currency war at the global level. Against the background of this insecurity, investors have turned to the perpetual and safe investment in Gold. This seems to be the reason for the massive leap in the Gold rates.
The events in the Middle East, in June, were thought to be the major factor for the rise in Gold prices. But now it is clear that the rise in the Gold rates, over the last few days and the leap on Wednesday, is a result of only the trade war and the uncertainty in the global economy.
The Gold rates have bounced by more than 17% in this year, and the analysts have predicted that if the trend continues, the next target could be USD 1,700 per ounce.