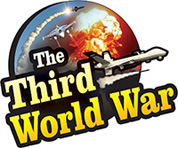 Tehran: Iran launched a cruise missile from a submarine, amid the rising tension with the United States, Saudi Arabia and other Gulf countries. Iran had added to the pressure, with the launch of this missile. The Iranian navy has organised war exercises in the Persian Gulf, with 100 ships. Iran is said to have issued a warning to the United States by holding these second major war exercises, in the Persian Gulf, within the last six months.
These war exercises are being conducted between the Strait of Hormuz and the Omanis Gulf. Iran included the indigenously built Fateh submarine, for the first time in the war exercises. A week ago, Fateh submarine was commissioned in the Iranian navy in the presence of President Hassan Rouhani. This is said to be an important phase in the campaign for the development of the indigenously built submarines, and President Rouhani had announced that missiles would be deployed on the Fateh submarines.
The Iranian government news agency declared that the cruise missile was launched from this Fateh submarine. The Iranian military has even published a video of this launch. The Iranian news agency also claimed that the missile accurately hit the decided target. The news agency informed that there are two more submarines in the Iranian navy, capable of launching missiles.
One-third of the world's total Crude Oil export passes through the Persian Gulf. Therefore, the United States, the United Kingdom and France have deployed their warships in the region to ensure the security of the region. But the tension is rising in this region, since the last few months. Iran has threatened to take control of the Persian Gulf region, if the United States tightened the noose of sanctions further, around Iran. Iran has claimed that taking control of this marine region, will corner the United States, Western and even Arab countries.
Against this background, last year Iran held war exercises, in this marine region involving more than a hundred warships. Iran had announced that these war exercises were a warning to the United States and allies. Following that, Iran once again declared its intentions by starting the war exercises in the last week.
Meanwhile, President Trump will be announcing further sanctions against Iran in May. The analysts in the Gulf have claimed that Iran is expeditiously increasing its military strength before that and the current war exercises and the missile launch from the submarine, also is a part of the same efforts.