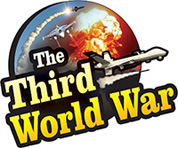 Moscow: 'If the United States implements a naval blockade over the Russian oil trade, it will amount to declaration of war against Russia under the international laws,' warned the head of the Russian Senate's Information Policy Committee, Alexey Pushkov. At the same time, Pushkov criticised the statements made by the US Interior Secretary regarding Russia as foolish.
A few hour ago, the US Interior Secretary, Ryan Zinke had suggested to deploy US warships to stop Russia's oil-related cooperation to the Middle East countries. Zinke argued that the Russian trade can be targeted if the path of the Russian oil tankers was blocked. He suggested the alternative in view of the Russian trade cooperation with Syria. Russia's cooperation had reduced the pressure on the Assad regime in Syria and also increased the Russian influence over the country, he claimed.
There are severe reactions emanating from Russia on Zinke's statements. Zinke is only exhibiting his foolishness by stating that Russia is providing oil to the Middle Eastern countries, Pushkov criticised. He said that the oil rich countries do not need Russian oil. However, if the United States tries to block the Russian oil exports under this pretext, it will be a declaration of war against Russia, warned Russia's Pushkov.
Franz Klintsevich, a member of the Defence and Security Committee of the Russian Senate also claimed that the United States cannot stop the Russian trade.