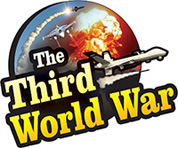 Athens/Washington: "I have smuggled three brothers of notorious Al Qaeda terrorist Abu Musab al-Zarqawi to Europe. In fact, I have sent several members of ISIS to other countries of Europe through Greece and Italy. Migrants are my major customers, and it is very easy," said Alrayes, who runs a human smuggling syndicate in Greece while making a sensational confession to his crime.
'CBS News', a private news agency has unmasked the smuggling of the migrants in Europe. Two journalists, working for the news agency posed as ISIS members trying to settle in Germany. While speaking to a Greek smuggler in this regard, he answered that there was no reason to worry assuring them they could easily make their way as migrants.
The smuggler informed that one could move from Greece to Italy and further can go to any other European country for $8000, as published in the news by the news agency. The news agency has also released a related video. The video also features an active gang who makes available fake passports to be identified as migrants.
The news agency further informs that once the new passport is received, you will be sent to Spain or Italy by plane, tell members of the gang. The gang claimed it to be effortless as the security in both countries is lax.
Owing to the decision taken by German Chancellor Angela Merkel in 2015, millions of Syrians, African and Asian migrants, have infiltrated Germany. Consistently, it is observed that Europe lack the necessary security system to control the influx. Nevertheless, countries such as Hungary, Poland have successfully prevented migrants by erecting fences as well as deploying the military.
However, other countries have reportedly been experiencing a sizeable number of migrants intensifying crime as also the social and financial issues in Europe. Also, it has come to the fore that the terrorists behind the terrorist attacks occurred in Europe over the last few years were the ones who entered the country as migrants. But even after this, the European system has yet not able to prevent migrants or the terrorists entering through the crowds of migrants.
The security and the intelligence agencies of the US and Europe have repeatedly warned that thousands of terrorists have entered Europe who could launch a terror attack. Furthermore, in the interrogation by security agencies, the detained ISIS militants as well have claimed that their associates have entered Europe in the guise of migrants. In 2015, an ISIS terrorist had revealed about 4000 terrorists arriving in Europe.
It is against this background that the news published by the US news agency attracts the world's attention and substantiate the claims of vulnerability in Europe.