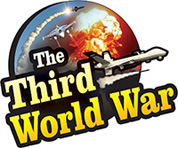 United Nations: A United Nations (UN) report published shocking information of a horrific death toll in the wake of the conflicts taking place in several nations along with Iraq, Syria, Yemen, Myanmar and South Sudan. Last year, more than 10,000 children lost their lives in the conflicts world over. Apart from this, thousands of children became victims of sexual abuse while hundreds were used as 'Child Soldiers' in African nations says the UN report. The report also mentions a major rise in the crime rate in comparison to 2016 to be a cause for concern.
The Children and Armed Conflict (CAAC), a United Nations group prepared a report on the children that have been agitated in the worldwide conflicts. The CAAC annual report submitted by UN Secretary-General, Antonio Guterres, marks an alarming rise in the number of children that lost their lives in the conflicts last year. The report also makes a dreadful note of the surge in the incidents where children have been used in conflicts as Child Soldiers.
The UN group made the report after collecting information on the conflicts and their subsequent effects in 20 nations. These include Syria, Yemen and Afghanistan among others, who have been scorched by war. The report informs of the conflicts in African nations of Nigeria, Central African Republic (CAR), Congo and South Sudan that use Child Soldiers in vast numbers. Apart from these, it also mentions of the conflicts in India and the Philippines.
A conflict has sparked between 66 groups in these 20 nations. These include soldiers from 9 countries and 57 terrorist as well as rebel groups, claim UN analysts. As compared to 2016, these conflicts have seen an addition of 3 new groups. 15,500 cases of child abuse have been reported in the conflicts ongoing all over the world in 2016. Whereas, 21,000 such cases surfaced last year. These include serious offences of impairing children or training them to be child soldiers.
The report states that the Islamic State in Iraq has kidnapped 1036 children and turned them into child soldiers. Whereas, in South Sudan, 1221 children have been trained as Child Soldiers. The al-Shabab, an affiliate terrorist organisation of the al-Qaeda in Somalia has kidnapped 1600 children. Last year, 881 children lost their lives in the Nigerian suicide attack.
Meanwhile, the UN has claimed, 1300 children lost their lives in the Yemen war. It has also alleged that a US-backed Arab coalition is responsible for it.