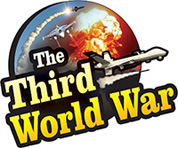 Moscow: Russian Avangard hypersonic nuclear missile, which is capable of speeds up to Mach 27, is ready for deployment. The Russian Defence Ministry announced that the Avangard missile system was capable of hitting any city of the world in a matter of minutes and would be inducted into the Russian military in December. Also, the Ministry informed that the US inspectors had taken a look at the missile. Therefore, the Russian media claimed that the preparations for the 'New Start Treaty' between the United States and Russia had started.
Last year, President Vladimir Putin had announced that Russia was developing futuristic and super-advanced missiles, drones, fighter jets and submarines. One of them was the Avangard intercontinental ballistic missile, capable of carrying nuclear warheads. The tests of the rocket were complete which the Russian Defence Ministry announced four days ago. Russia claimed that the weapon is capable of speeds up to Mach 27, after being launched from a mobile launcher.
The Russian Defence Ministry informed that the US inspection group had visited Russia between 24th and 26th November. During the visit, the Russian Ministry introduced the Avangard system to US inspectors. The US officials were given information regarding the capabilities of the super-advanced, supersonic and nuclear-capable missile. The Avangard system will go into service with the Red Banner Missile Division of the Russian Army. Currently, the system is based in the Ural region, and the service deployment would be completed by next month.
The US military officials were allowed to inspect the hypersonic nuclear missile before its deployment. Moreover, the Russian media claim that Russia had paved the way for the renewal of the New Start Treaty between the two countries. In the past, severe differences surfaced between Russia and the United States, over the number of nuclear weapons and missiles. After that, the United States withdrew from the Intermediate-Range Nuclear Forces (INF) treaty, accusing Russia of not maintaining transparency on their defence preparedness.
After the withdrawal, even the New Start Treaty was believed to be in peril and likely be terminated. Nevertheless, given the US inspection of the Russian hypersonic missile, the Russian media claimed that the new Start Treaty would be accomplished.