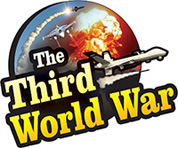 Budapest: Hungary has detained 44 immigrants trying to intrude into the country. These immigrants were trying to intrude through the tunnels built from the Serbian border into Hungary. This is the first time an intrusion attempt, through a tunnel, has been exposed in Hungary. The incident reveals that the illegal immigrant problem in Europe is far from over.
The tunnel was discovered in the Asotthalom town in southern Hungary, which according to the police, is 34 metres long. It was also exposed that another tunnel was found near the Csikéria town near the border. This tunnel is nearly 22 metres long. The Hungarian police claimed that both these tunnels had been dug recently.
Of the two tunnels, the Asotthalom tunnel was used for the intrusion. Forty-four immigrants illegally entered into Hungary through this tunnel. The second tunnel was discovered before it could be used by the immigrants and both the tunnels have been shut. Hungary has built a wire fence at the border with Serbia and has deployed thousands of border guards. Therefore, while claims were being made that intrusion in Hungary was impossible, the tunnels have been discovered.
Hungarian Prime Minister Viktor Orban had recently warned that Hungary would keep military in a state of readiness on the border to prevent immigrant influx. This warning was issued following the Turkish threat to open the European gates for the immigrants.
Hungarian Prime Minister Viktor Orban is known as the leader who advocates national interests by taking an aggressive stance against the immigrant influx in Europe. Orban has not changed his stance despite repeated warnings from the European Union. Instead, Orban has consistently warned that this immigrant influx is an attack on the European values and culture.