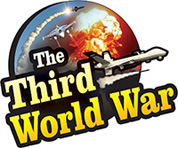 Kabul: In a suicide attack carried out by the Taliban on a campaign rally of Afghan President Abdul Ghani, 26 people were killed and more than 40 injured. President Ghani escaped the attack. The Taliban is quite likely to initiate attacks in retaliation to the massive Afghan and US military action against it.
President Ghani was at the election rally in the Parwan province, north of capital Kabul. A Taliban suicide bomber, who came on a motorcycle, dashed against a car parked near the entrance and caused an explosion. The dead include children and four Afghan soldiers. Abdul Qasim Sangin, head of the provincial hospital in the Parwan province expressed fears over the number of casualties likely increasing in the next few hours.
At the time of the explosion, President Ghani was on the stage. The Afghan security agencies cordoned him off and took him to a secured place. Following the explosion, one more blast occurred in the high-security Police District 9. The blast site is located near the Afghan Defence Ministry, US Embassy and NATO Headquarters in Afghanistan. It is the second attack that occurred in the last week. A few days ago, a massive explosion took place in the area at the Afghanistan embassy.
The Taliban has accepted the responsibility of both the attacks. The Presidential elections are scheduled to be held in Afghanistan on the 28th of September and campaigning has thus begun in Afghanistan for it. Nevertheless, the Taliban had warned the Afghanistan people to stay away from the elections threatening to launch violent attacks during the election period.
The Taliban wants to regain power in Afghanistan. However, the terrorist organisation is fully aware that it cannot come to power winning an election. Therefore, it was quite apparent that the Taliban would undoubtedly resort to deadly attacks to disrupt the election process. At the same time, the aggressive military campaign launched by the US and Afghan forces is becoming exceedingly fruitful and more than 1,000 Taliban terrorists have been killed so far. The campaign has tremendously increased the pressure on the Taliban and was carrying out the terror attacks to prove its strength.
Meanwhile, senior US military officials had already said that the bloodshed in Afghanistan would increase after the US President decided to cancel talks with the Taliban. Moreover, violence is feared to affect the election process in Afghanistan.