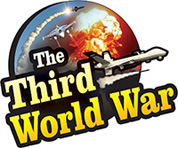 Washington: After the withdrawal from the Intermediate-range Nuclear Forces (INF) Treaty, there is a looming threat of Russia developing advanced and destructive missiles outside the scope of the New Start Treaty, General John E. Hyten, Commander of the US Strategic Command issued a severe warning. Only a few days ago, Russian President Vladimir Putin had warned the US, saying that Russia would deploy missiles capable of targeting the United States and these could hit the United States in a matter of five minutes.
Following US President Donald Trump's announcement on the INF, even Russia had withdrawn from it. At the time of withdrawal, the Russian President had revealed information on indigenously-developed missiles and the possible future advances in rockets. During a hearing at the US Congress, General Hyten referred to the advanced weapons Russia was developing. If the United States did not find a solution to counter it, the advanced Russian missiles might prove a significant threat to the United States, the Commander Gen. Hyten warned.
General Hyten expressed concerns saying that in around a decade, the torpedoes, cruise missiles, hypersonic missiles that Russia was developing would pose a severe challenge to the United States. He underlined the threat of the Russian weapons stating, ' The next two commanders and I would be able to assure of the country's security. However, I cannot guarantee that the commanders after them would be able to fulfil their responsibilities towards the national security.'
At this time, General Hyten mentioned the New Start Treaty signed in 2010. "Although the US supports the treaty, the other party also has to be prepared to do so", said General Hyten and indicated that Russia could violate the treaty. He further went on to warn that 'Russia may develop nuclear weapons outside the scope of the treaty and may refuse to discuss it. In that case, it will be a matter of serious concern,' General Hyten said thus indicating that Russia could violate the treaty.
The 2010 New Start Treaty has the provision for reducing the number of deployed nuclear weapons to 1,550.