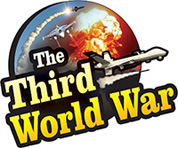 Al-Surman: The human rights organisation informed that a minimum of 100 people have been killed in action initiated by the Syrian military against the terrorists in Idlib region in northwest Syria. The killed also include Syrian soldiers. Russia had imposed a ceasefire in the Idlib region since August. But the ceasefire is scrapped with this action of the Syrian military.
The Assad government announced that the northeastern province of Idlib would be made free of terrorists. Against this background, the Syrian military launched fierce airstrikes in the Maret Al-Numan region. The Syrian military claimed that these attacks were to target the base of an Al Qaeda affiliated terrorist group. The Syrian military informed that the airstrikes are being carried out by its fighter jets, for two successive days.
The Syrian military attacked terrorists from Al Qaeda and also its affiliated organisations. 45 terrorists were killed in the encounter, which ensued, between the military and the terrorists. Syrian military informed that 51 soldiers also were killed. This is the first incident of such major casualties faced by the Syrian military in the last few years.
Russia too assisted the Syrian military in action at Idlib. The Russian fighter jets were carrying out strikes along with the Syrian military. It is said that the Syrian military succeeded in wresting control of the city from the terrorists. London based human rights organisation claimed that hundreds were dis-housed because of this conflict, lasting for two days.
The Syrian government also claimed to have foiled the terrorist plot of carrying out a drone attack on a Syrian military base. But fears are being expressed that the repercussion of the Idlib action may be felt in other parts of Syria. The terrorist organisation Hayat Tahrir Al-Sham, an Al Qaeda affiliate, is dominant in the Aleppo and Latakia provinces. Therefore, fears are being expressed that the attacks on the Syrian military, may increase in these provinces.
Meanwhile, Russia has cooperated with the Syrian Kurds to stop the terrorist attacks in Syria. It is being reported that the Syrian Kurds and Russia has joined hands for the security of the northern Syrian cities.