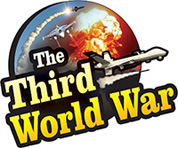 Moscow: Infuriated with the decision of the United States to withdraw from the nuclear treaty, Russia has threatened the European countries. 'If the European countries decide to deploy US missiles in Russia, they will strike back. This Russian retaliation will be extremely expeditious and effective,' warned issued by Russian President Vladimir Putin. At the same time, he also warned that if the European countries were concerned about their security, they should stay away from the United States.
US President, Donald Trump announced withdrawal from the Intermediate-Range Nuclear Forces (INF) treaty with Russia. Terming this treaty as being outdated, the US National Security Advisor during his Russian visit to Russia clarified that there was no possibility of a compromise from the United States on the issue. The United States has clearly indicated that it will continue to manufacture and deploy nuclear weapons, saying that while Russia and the other countries continue to equip themselves with nuclear weapons, the United States cannot remain behind.
Russian President Putin expressed severe anger over this reaction from the United States. The Russian President accused that the decision of the US President itself was a threat to international security. It is being claimed that the withdrawal of the United States from this treaty, may create a threat for the security of the European countries and hence, the United States might deploy its missiles in the allied European countries for their protection. But if the US missiles are seen deployed in the European countries, Russia will retaliate immediately, declared the Russian President.
'Russia will naturally react if the United States deployed missiles in the European countries. The European countries agreeing with the United States' deployment of missiles, will face the Russian retaliation,' threatened the Russian President. At the same time, President Putin advised that the European countries should not jeopardize their security for the sake of acquiring US missiles.
Meanwhile, European countries like France and Germany have already criticised the US President's decision to withdraw from the INF, whereas, the United Kingdom has strongly supported the US President's decision.