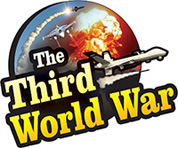 Moscow: Sergei Ryabkov, the Russian Deputy Foreign Minister, warned, 'After exiting the INF treaty if the United States deploys its intermediate missiles in Europe, they can be used against Russia. In case such deployment happens, Russia will have to take aggressive steps against it.' The Russian Deputy Foreign Minister warned that the new missiles deployment by the United States would disturb the military balance between the United States and Russia and none of the two countries want a new missile crisis.
US National Security Advisor John Bolton and other major US leaders have also confirmed the exit of the United States from the INF, following US President Donald Trump. The reason given for the withdrawal is the violation caused by Russia with the development of the new 9M729 missile. Although Russia has dismissed the claims, the United States is firm on its stand. Russia has expressed willingness for talks on the subject, but the United States has rejected the Russian proposal.
Therefore, Russia has adopted a more aggressive stance in the matter, and the Deputy Foreign Minister's statement seems to be a part of the same stand. Russian Deputy Foreign Minister Sergei Ryabkov expressed a concern that the United States can deploy intermediate missiles in Europe after exiting the INF. The Russian Deputy Foreign Minister warned, "We won't be able to turn a blind eye to the potential deployment of new U.S. missiles on the territories where they may threaten Russia."
Ryabkov warned, 'The new US deployment will disturb the military balance between the United States and Russia. As of now, both countries do not want a new missile crisis. These developments are not beneficial to anyone. Rather, owing to the latest advanced technologies, this will destabilise Europe much more as compared to the 1980 crisis.' He also said that Russia and the United States were discussing the INF for the last five years and accused that the United States decided to withdraw from the treaty without waiting for the Russian response.
Last week itself, Russian President, Vladimir Putin had called for a meeting of the officials and the companies connected to the defence department. In this meeting, Putin suggested expediting the manufacture of smart Weapons and missiles. Thereafter, a proposal for modification of the Nuclear Doctrine of Russia also had been moved. Against the same background, the reports of deployment of the new Russian 'Tor-M2DT anti-aircraft missile system' have been received. This system has the capability of hitting four targets at the same time, has been developed primarily for the Arctic region.