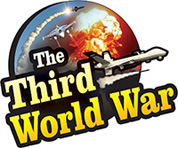 Washington/Moscow/Beijing: Reactions have been received from Russia along with China, over the test of a ballistic missile conducted by the US air force, in the last week. Russia criticised that the United States was responsible for scrapping the Intermediate-range Nuclear Forces (INF) treaty, which is proved by the US test of this ballistic missile. Whereas, the Chinese foreign ministry accused that the United States withdrew from the treaty to unilaterally take the lead in the military sector by testing advanced missiles.
Last week, the US air force tested the prototype of a long-range ballistic missile. Pentagon informed that this test was conducted at the Vandenberg airbase in Los Angeles. Pentagon informed that this was the second test of this kind, carried out by the United States, after signing the INF treaty with Soviet Russia, in 1987. It is revealed that this missile has the capability of carrying a nuclear warhead. The missile crashed in the Pacific Ocean after travelling a distance of 300 kilometres.
Russia objected to this test conducted by the United States. Dmitry Peskov, the spokesman of Russian President Vladimir Putin, criticised 'It is proved with this test that the INF treaty signed during the cold war period, was scrapped because of the actions of the United States.' Russian foreign ministry said that this test conducted by the United States is an alarm and Russia has taken note of this. Whereas, China lashed out at the United States after this.
Chinese foreign ministry spokeswoman Hua Chunying accused 'The real reasons for US withdrawal from the INF treaty with Russia, are being exposed now. The United States withdrew from the INF treaty expressing concerns over the Russian and Chinese missiles. But this was only an eyewash. The United States feigned this to develop super-advanced missiles to increase its strength.' At the same time, the Chunying appealed to the international community to keenly track these US missile tests. The Chinese spokeswoman also retorted that the United States should come out of its cold war mentality.
As per the INF agreement signed in 1987, between the United States and Russia, both the countries were banned from developing and testing ballistic missiles. But a few months ago, US President Donald Trump announced withdrawal from the INF treaty. President Trump accused that Russia was not following the limits prescribed by the treaty. The US President accused Russia of testing cruise and ballistic missiles in spite of being a part of the agreement. The United States had taken a stand that if the treaty has to be meaningful, China has to be included in the treaty. China had flatly refused to be a part of the agreement.