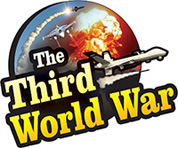 Manila: Philippines President Rodrigo Duterte claimed that the times to come would be challenging for the securityof the Philippines. The enemy and terrorist attacks in the Philippines may increase in the time to come. Therefore, it is necessary for the Philippines to equip the military with the latest and advanced weapons.
President Duterte had expressed concerns during a recent meeting that the Philippines is faced with challenges like Chinese aggression in the South China Sea, terrorist attacks and narcotics smuggling. President Duterte pointed out that the Philippines will face major security challenges in the next few years. The most substantial threat to Philippines security is from the enemies of the Philippines and terrorist organisations. The Philippines President claimed that terrorism would be the biggest cause for concern regarding internal security.
Duterte referred to the attacks carried out by the IS-affiliated terrorist organisations,in the Sulu and Basilan Provinces on the Mindanao island. Philippines President emphatically stated that their first goal is the elimination of this terrorist organisation from the Philippines, and this will be achieved in the next two years. For this, the Philippines military and police force will be equipped with advanced weapons.
President Duterte avoided naming China directly. But as per the local media, talking about the enemy threat to the Philippines, President Duterte targeted the aggressive Chinese activities in the South China Sea. Since the last few days, President Duterte has adopted a very aggressive stance against China over the South China Sea issue. President Duterte criticised the movements of the secret Chinese navy near the Pag-Asa islands, in this marine region.
Duterte had accepted that it is not possible for the Philippines to stop the Chinese activities in this region or starting a conflict against China. But President Duterte had also stated that if the United States deployed its seventh navy fleet, in this region and initiated a war against China, Philippines will join the war from the US side.