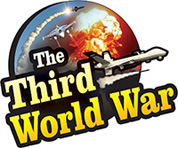 Moscow: The Russian Stealth submarines, armed with 18 torpedoes, 8 Club surface-to-air missiles with expertise in anti-warship combat, will soon be deployed in the Pacific Ocean. It is after several years that Russia will be deploying submarines in the Pacific Ocean and as per the claim of a Russian news agency the deployment may increase in the future.
As per the report of the Russian news agency, 2 Stealth submarines of the Varshavyanka class of the Russian navy, will be deployed in the Pacific Ocean. These submarines which played an important role during the Cold War period are being upgraded with modern technology, following which they will proceed on their campaign in the Pacific Ocean, claimed another Russian daily.
The Russian media has claimed that along with underwater combat, these submarines also have the capability of hitting targets on land with great accuracy. These submarines are equipped with the advanced technology to sink enemy warships and submarines. It is claimed that since they are equipped with the stealth technology and travel soundlessly, it also makes their location difficult on radar.
Currently, there will be only two submarines deployed in the Pacific Ocean by Russia and they will be responsible for the activities there for the next two years. However, as per the information revealed, in the next few years four more submarines will partner with these Varshavyanka class submarines in the Pacific Ocean. Neither the Russian government nor the Navy has reacted to these reports.
Meanwhile, the activities of the Russian Navy and Airforce have increased in the Pacific Ocean Region. Russia had sent its bombers into the Indonesian airspace a few weeks ago. Besides this, only last month, the Russian navy had also participated in the war exercises with China in the South China Sea.